Project Info:
Location: Dallas Fort Worth International Airport, Texas
Role: Prime
Owner: DFW International Airport Board
Client: DFW International Airport Board
Construction Cost: N/A
Services:
Airport Lighting/Signage/Marking ‐ Landside
Airport Planning/Design
Alternatives Development and Analysis
GIS Analysis/Mapping
Quality Control and Assurance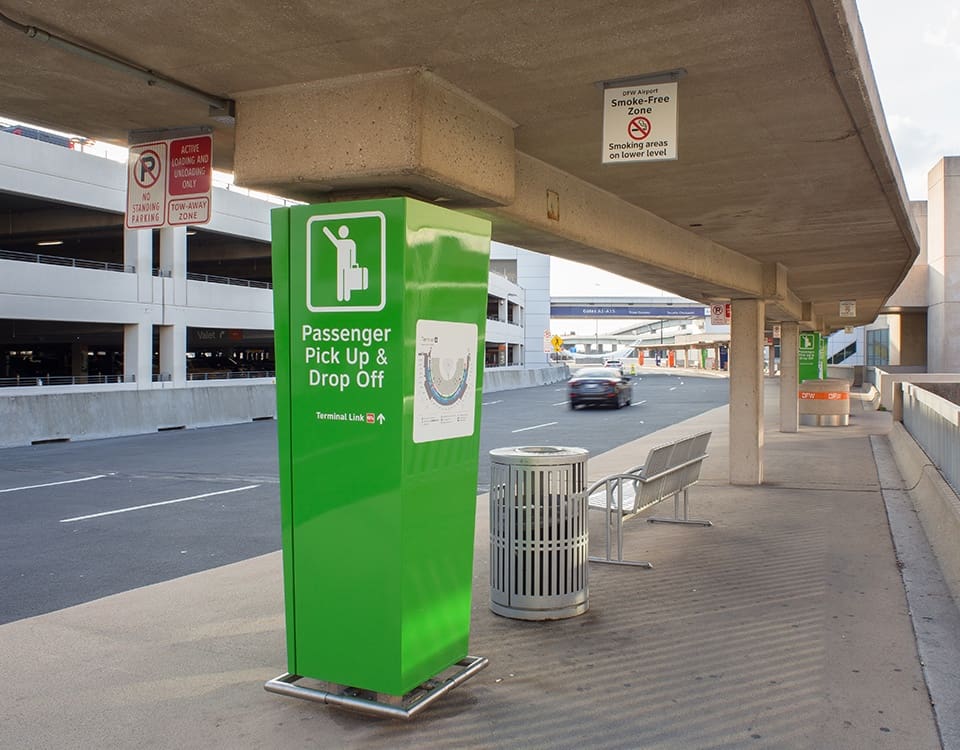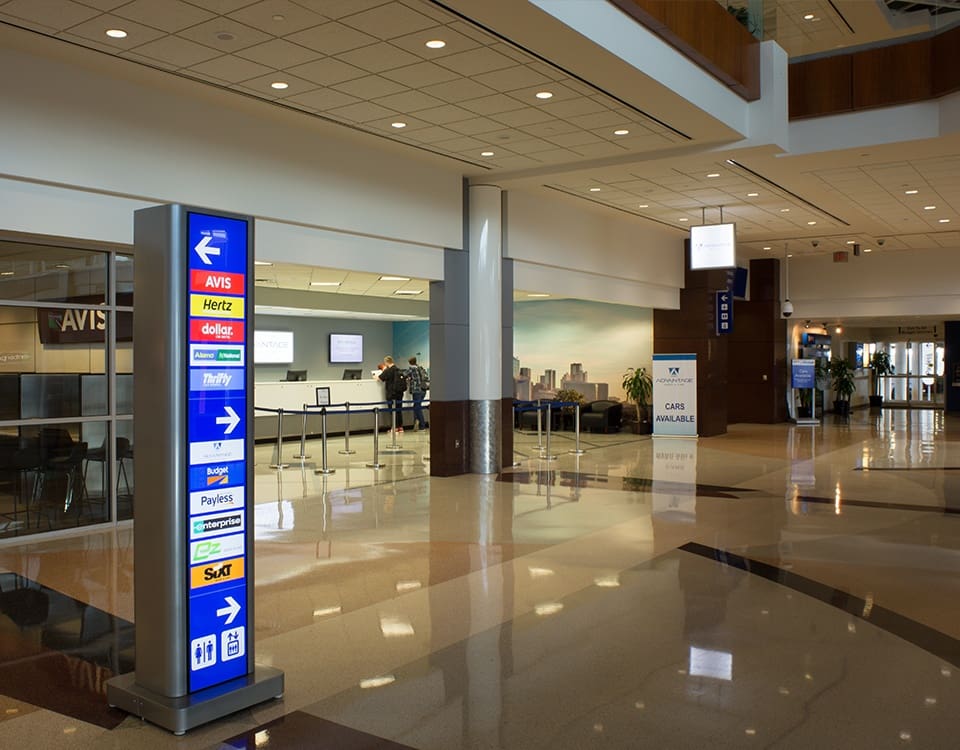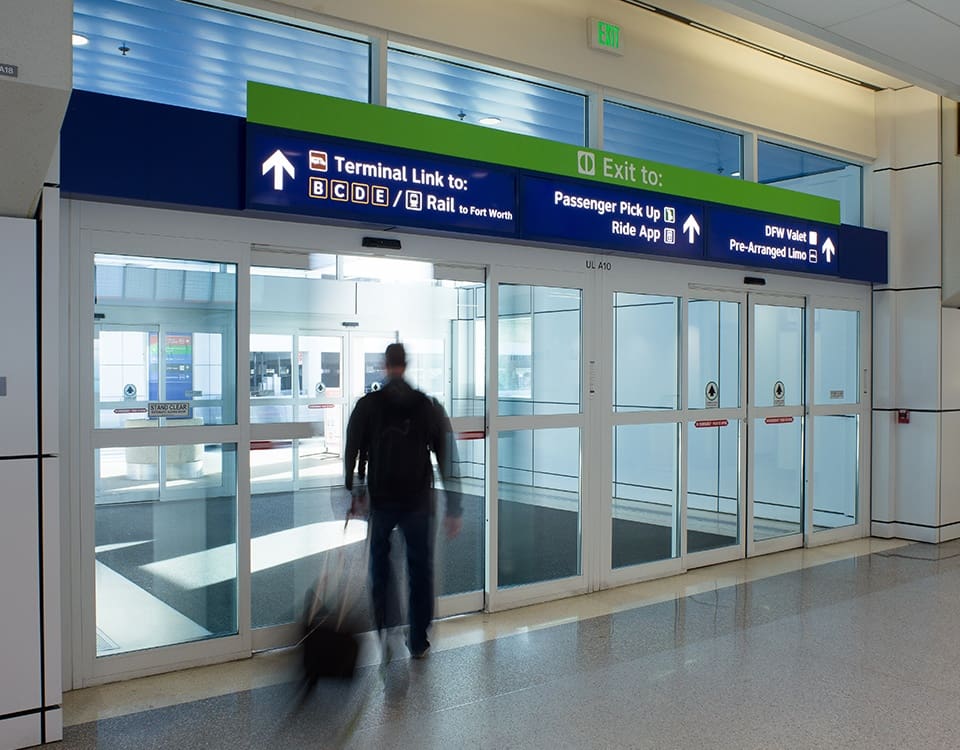 Dallas‐Fort Worth (DFW) International Airport covers more than 26.9 miles of land and is the fourth busiest airport in the world, with roughly 664,000 flights annually. The airport's expansive geography combined with the large number of daily passengers makes efficient signage of the utmost importance. To further enhance the customer experience, DFW hired Lochner under a master on‐call contract to assess their current wayfinding signage and create a masterplan that would streamline the passenger's journey throughout the airport. The goal was to help guide passengers from the time they arrived at DFW to when they boarded their plane. The master on‐call contract allowed airport staff to utilize the Lochner team for high priority, quick delivery tasks such as data collection, pathway and circulation analysis, and research and recommendations. Under this structure, Lochner successfully completed 23 unique task orders.
With the future development and upgrading in mind, the Lochner team began by creating a baseline for DFW signage guidelines and standards. They performed an analysis of the existing wayfinding/signage system that began with documenting the typical arrival, departure, and connection for an airport user's pathway. A walk‐ and drive‐through exercise was held to observe and document existing wayfinding and signage conditions, circulation patterns, and key decision points. Major and minor pathways were mapped and the documentation was analyzed for wayfinding consistency, clear information, graphic clarity, effectiveness, and validation of information presented as well as message hierarchy and placement. Lochner then conducted a series of four workshops with DFW staff where each of the pathways were presented with existing and modified images illustrating observations and recommendations. This allowed the airport executives to collaborate with the design team to better understand the existing wayfinding function and system performance as well as develop recommendations for improvements. These observations and recommendations were developed into a standalone document for future designers to reference and understand the design methodology used. Once the workshops were completed, the team worked to develop the updated signage standards that consist of the graphic standards and sign types for terminals, curbside, roadways, and garages.
The master on‐call contract with DFW and the Lochner team was renewed in 2018 and will include the design and implementation of signage from the wayfinding master plan.