Project Info:
Location: Ada County, Idaho
Role: Prime
Owner: Idaho Transportation Department
Client: Idaho Transportation Department
Construction Cost: $12,200,000
Services:
Stormwater/Pavement Drainage Design
Structural Load Rating Analysis
Intelligent Transportation System Planning/Design
Substructure Design
Benefit/Cost Analysis
Construction Support Services
Superstructure Design
Retaining Wall Design
Interchange Design
Alternatives Development and Analysis
Bridge Replacement
Specification Development
Right of Way Plan Development
Maintenance‐of‐Traffic (MOT) Plan Development
Shop Drawing Review
Accelerated Schedule
Structural Design
Recognitions:
2021 American Council of Engineering Companies (ACEC) of Idaho First Place Engineering Excellence Award, Structural Systems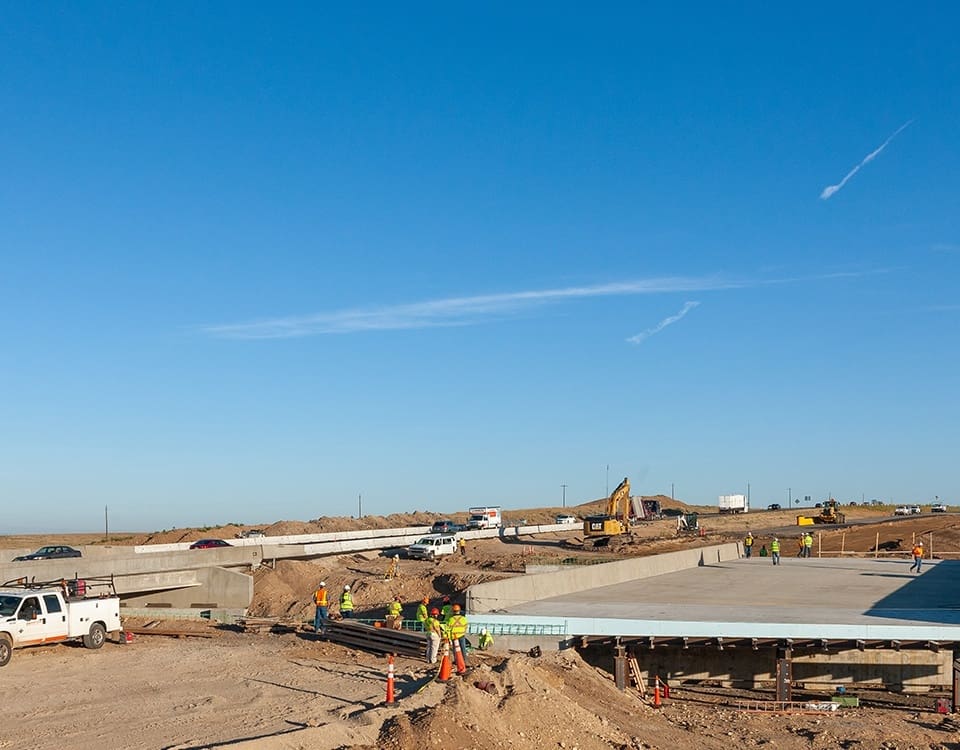 Roughly ten miles west of Boise in eastern Ada County, two three‐span, two‐lane bridges carry I‐84 over Blacks Creek Road. Because these bridges were nearing the end of their service life, the Idaho Department of Transportation initiated a project to replace both structures using bridge slides, a first for Idaho's interstate system. Lochner was lead design engineer and produced all design plans and construction documentation within the eight‐month accelerated design schedule.
Lochner's design included two new single‐span structures that extended 112 feet. The design also upgraded the loop ramp exiting I‐84 westbound with an added 14‐foot‐wide deceleration lane and reconfigured all on/off ramps to better accommodate the new 80 mile‐per‐hour (MPH) speed on I‐84. Additionally, the Lochner team redesigned Blacks Creek Road to include two 12‐foot‐wide travel lanes and eight‐foot shoulders, providing better level of service for corridor users.
During the design, Lochner prepared temporary falsework plans and developed comprehensive construction staging and maintenance‐of‐traffic plans. Construction required a series of shoulder and lane closures on I‐84 as well as complete nighttime closures with detours. To limit the impacts to I‐84 traffic, paving limits on the interstate were substantially reduced with minimal time given to the contractor.