Founding Lochner
Harry W. Lochner, a pioneer in transportation planning and design, founds Lochner in 1944.
Pioneering Urban Transportation Planning
Lochner is one of three firms nationwide skilled in planning urban highway systems in the U.S.
Major Highway Improvements
Lochner provided planning services for the Atlanta Expressway System Study and the East St. Louis Expressway system.
East St. Louis Expressway System
Planning for 30 Major Cities
Lochner plans expressway systems for 30 major cities throughout the Midwest and Southern U.S., including the Indianapolis Belt Expressway System.
Constructing O'Hare Airport
Lochner provides construction management for Chicago's O'Hare International Airport.
Growing Design Portfolio
Lochner expands Chicago design services to include the Dan Ryan Expressway and sections of I-55 at Lake Shore Drive.
Perfecting Four-Level Interchanges
Lochner designs an early four-level interchange on I-84 in West Hartford, Connecticut.
O'Hare International Airport
Dan Ryan Expressway
I-55 at Lake Shore Drive
I-84 Four-Level Interchange
Managing Interstate Design Program
Lochner is the first consultant to manage Connecticut's statewide Interstate design program.
Designing First Curved Girder Bridge
Lochner designs first curved girder bridge in Illinois – I-55 over the Fox River.
Beginning ITS
Lochner designs first operational freeway traffic surveillance and control system in U.S.
Context Sensitive Design
Lochner incorporates aesthetic elements in its design of a four-level interchange for I-75/I-275 in Covington, Kentucky.
I-84 Viaduct in Hartford, CT
I-75/I-275 Four-Level Interchange
Adding Environmental & Bridge Inspection Services
Following NEPA legislation, Lochner adds environmental services with the completion of the award-winning I-75 Alligator Alley EIS. The firm also adds bridge inspection services.
Bringing ITS to Seattle 
Lochner plans and implements freeway traffic surveillance, control and driver information system for Seattle, Washington area freeway network.
Managing Design Programs
Lochner becomes first consultant to manage the design program for Boston's Inner Belt Expressway.
I-75 Alligator Alley EIS Project Area
Managing I-90 Design & Construction Engineering Services
Lochner manages design and construction engineering for $1.5 billion I-90 in King County, Washington.
Setting New Industry Standards
Lochner conducts environmental study for Paris Pike in Kentucky, setting an industry standard for context-sensitive solutions.
Major Water Crossing Construction Engineering & Inspection
Lochner provides construction engineering and inspection services for the Tampa Bay Sunshine Skyway Bridge.
Spanning Coast to Coast
Lochner opens eight new offices across the U.S., expanding the firm coast to coast.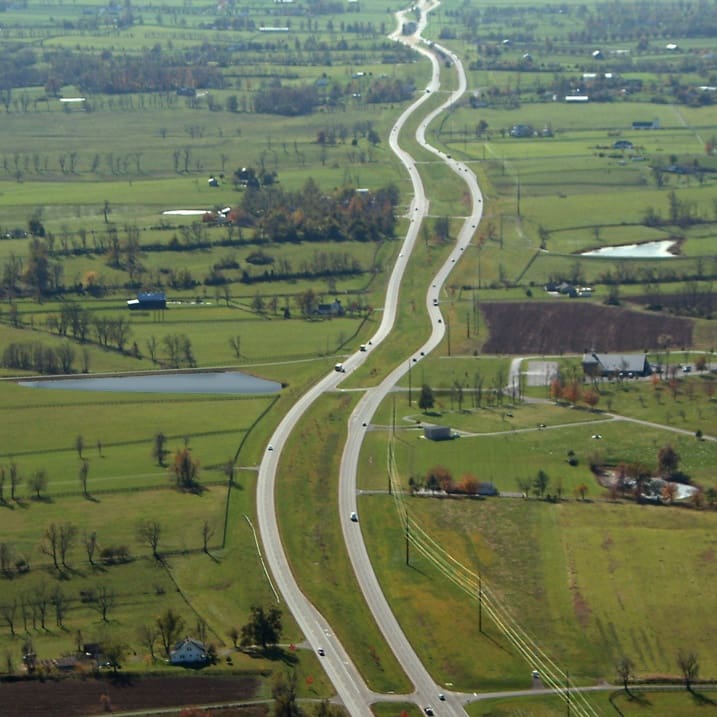 Paris Pike Study Area
Tampa Bay Sunshine Skyway Bridge
Designing for Alternative Delivery
Lochner provides design for I-15 Reconstruction Design-Build project in Salt Lake City, Utah.
Designing Major Projects in Boston
Lochner designs Central Artery North Area and Central Artery South Bay Interchange in Boston, Massachusetts.
Complex Interchange Design
Lochner leads design for reconstruction of I-95 / I-91/ Route 34 Interchange in New Haven, Connecticut.
Growing Firm
Lochner surpasses 250 employees nationwide.
I-15, 8000 South to 10800 South Design-Build
I-95 / I-91 / Route 34 Reconstruction
Entering P3 Delivery Practice
Lochner selected for firm's first public-private partnership (P3) project – Mid-Currituck Bridge in North Carolina.
Managing Larger Projects
Lochner begins construction engineering and inspection for the $420 million Pearl Harbor Memorial Bridge replacement.
Enhancing Employee Programs
Lochner establishes corporate stewardship program with Lochner Cares charity and expands employee development resources.
Continuing Growth
Lochner grows to 450 employees nationwide.
Pearl Harbor Memorial Bridge
Growing Services & Reach
Lochner merges with BWR to expand southwest operations, as well as the firm's aviation planning and design services.
Integrating Multimodal Solutions
Lochner completes multimodal urban highway design for SR 520 Eastside Transit & HOV Design-Build in King County, Washington, promoting cross-highway connections and regional movement of vehicles, transit, bicyclists, and pedestrians.
Taking on New Challenges
Lochner expands into California as a lead designer (joint-venture member) on Orange County's $1.2 billion I-405 Reconstruction Design-Build project.
Celebrating 75 Years
In 2019, Lochner celebrates 75 years of client service. In recognition of this milestone, a commemorative display is commissioned and dedicated "to the people and events guiding Lochner's first 75 years, and in anticipation of an equally dynamic future."
Explore the display here.
SH 183 Managed Lane Design-Build Independent Engineer Services
Continuing the Legacy
Lochner continues to grow to more than 600 employees, maintaining the client focus, expertise, innovation, and quality that the firm was founded on more than 75 years ago.