Project Info:
Location: Ballinger, Texas
Role: Prime
Owner: Texas Department of Transportation
Client: Texas Department of Transportation
Construction Cost: $14,600,000
Services:
Construction Engineering Inspection
Contractor Compliance Monitoring
Project Schedule Monitoring
Materials Testing
Environmental Compliance Monitoring
Construction Change Order Coordination
Shop Drawing Review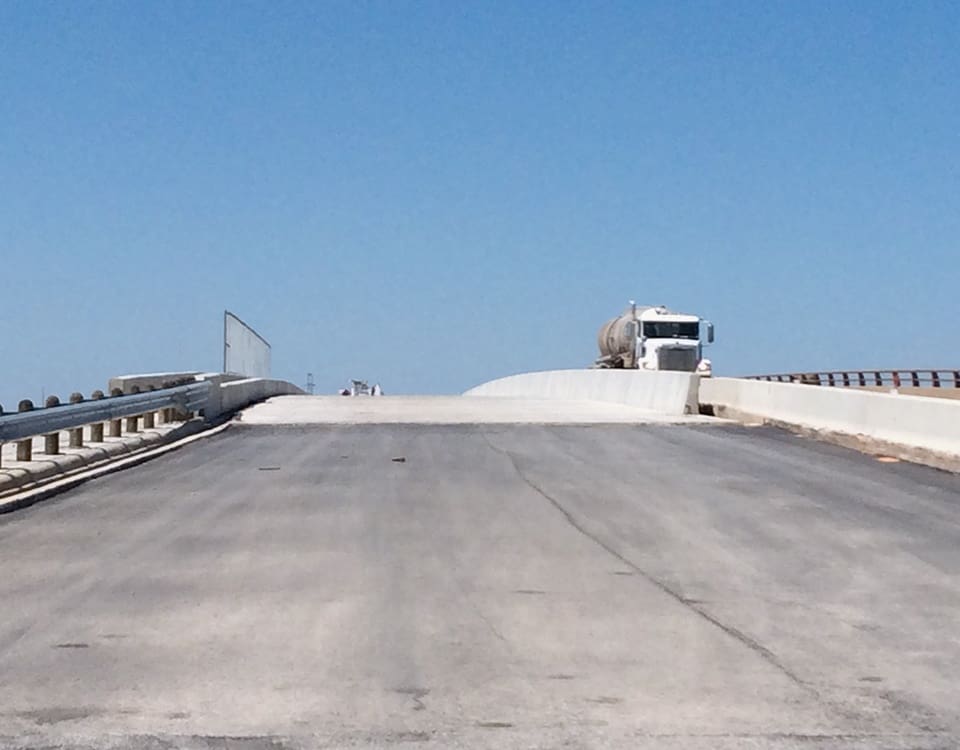 The Texas Department of Transportation (TxDOT) rehabilitated six rolled steel and plate girder bridges on US 83: two 490‐foot‐long, five‐span structures over Elm Creek; two 600‐foot‐long, eight‐span structures over the Colorado River; and two 530‐foot‐long, nine‐span structures over FM 382 and the South Orient Railroad. Lochner provided construction engineering and inspection (CEI) services for the project under its on‐call CEI contract with TxDOT's East Region.
Similar rehabilitation work was conducted on each structure: removal and replacement of the existing concrete decks, the rehabilitation and strengthening of the steel girders and caps to meet new load rating criteria, minor widening, and installation of new bridge rail.
Lochner provided contract administration, construction inspection, material sampling and testing, daily progress reporting, assurance of compliance with the required permits, assistance with contractor queries, resolution of field issues, preparation of progress payment estimates, and evaluation and negotiation of change orders services for this project.
When the project began, there was a significant difference between the time allotted for the project and the initial construction schedule. Lochner worked with the contractor and TxDOT to examine the project plan set and develop strategies and revisions to reduce construction time.