Project Info:
Location: LaPorte County, Indiana
Role: Prime
Owner: Indiana Department of Transportation
Client: Indiana Department of Transportation
Construction Cost: $5,458,964
Services:
Construction Engineering Management
Construction Engineering Inspection
Contractor Compliance Monitoring
Quality Control and Assurance
Construction Change Order Coordination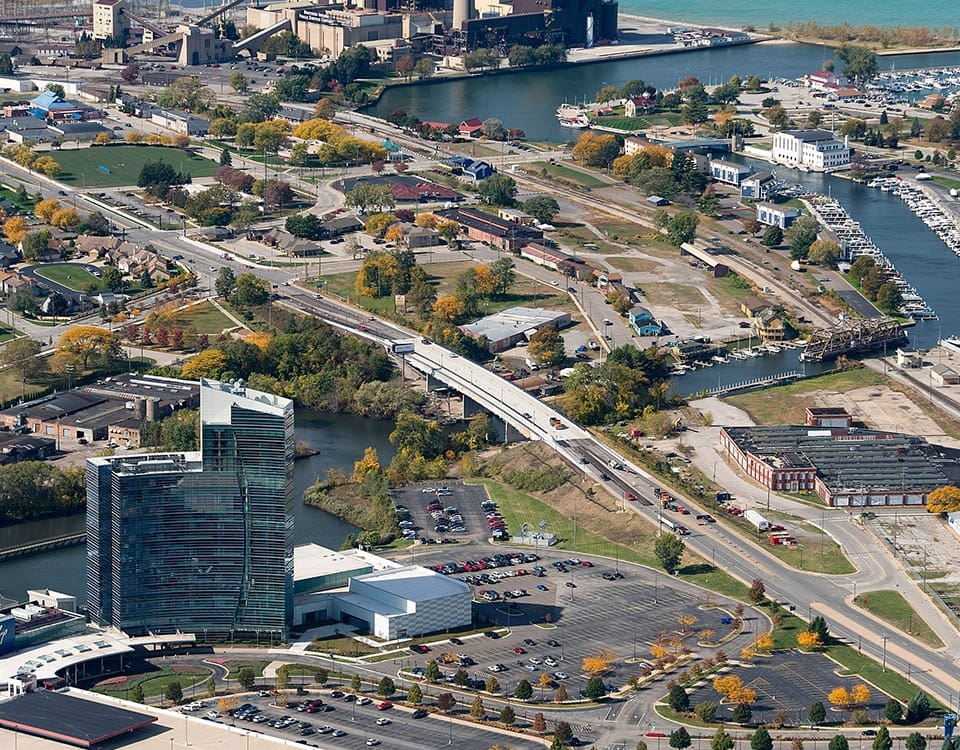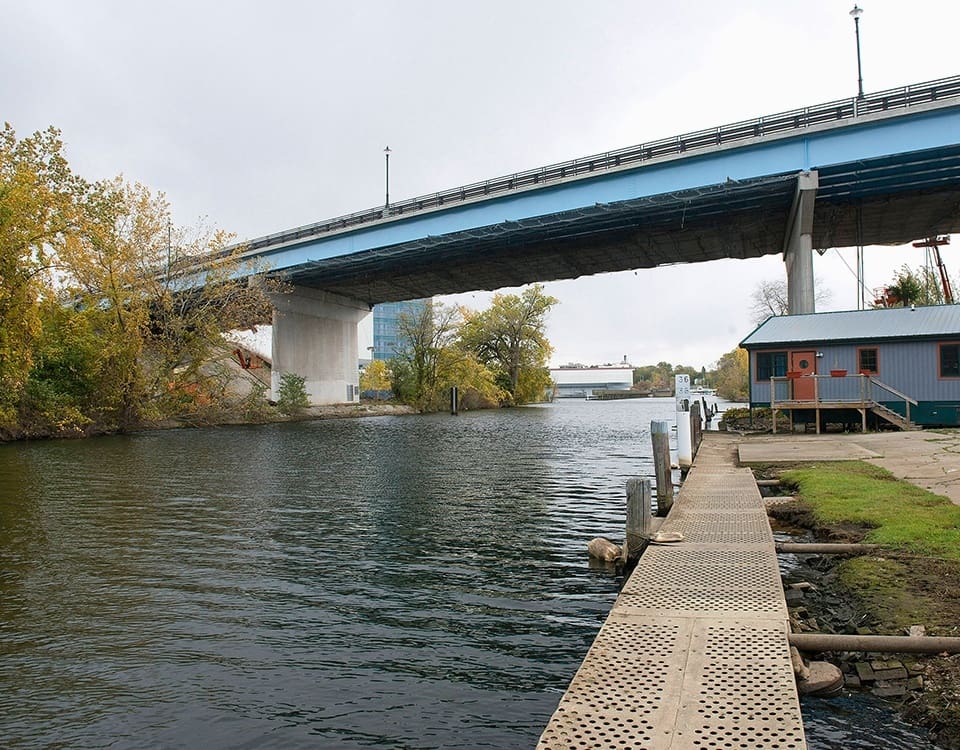 Located in Michigan City, the US 12 bridge over Trail Creek is a 600-foot-long continuous steel girder structure that carries two lanes of traffic in each direction and provides access to the Blue Chip Casino from the east side of Trail Creek. To improve the bridge's level of service and address settlement issues, the Indiana Department of Transportation (INDOT) initiated a bridge deck replacement project for US 12. Lochner provided construction administration and inspection services.
In addition to replacing the US 12 bridge deck, the project included driving new H-piles to reduce downdrag friction and reconstructing the west abutment to address settlement issues that occurred over time. Other improvements included a decorative bridge rail and pedestrian handrail as well as thirty-nine ornamental light poles, which were installed along US 12 between Michigan Boulevard and Blue Chip Drive. On the south side the bridge, a multi-use path was constructed for incorporation into a future trail project.
Lochner's responsibilities included construction management, inspection, and documentation as well as materials testing for concrete, stone, and soils.