Project Info:
Location: King County, Washington
Role: Lead Designer
Owner: Washington State Department of Transportation
Client: Eastside Corridor Constructors
Construction Cost: $365,000,000
Services:
Design-Build Delivery
Design Management
Accelerated Schedule
Interchange Design
Interstate Design
Highway/Roadway Design
High Occupancy Vehicle (HOV) Facility Planning/Design
Intersection Analysis/Design
Hydraulic Analysis/Design
Structural Design
Substructure Design
Prestressed Concrete Girder Bridge Design
Bridge Replacement
Pile Design
Detention/Retention Basin Design
Stormwater/Pavement Drainage Design
Noise Wall Design
Retaining Wall Design
Signal Design
Maintenance-of-Traffic (MOT) Plan Development
Pedestrian Crossing Design (Grade Separated)
Transit Planning/Design
Bike/Ped Facility Planning/Design
Construction Support Services
Fish Passage Design
Traffic/Transportation Analysis
Transit Station Planning/Design
Utility Coordination
Roundabout Intersection Design
Intelligent Transportation System Planning/Design
State/Federal Funding Procedure Compliance
Recognitions:

2012 King County Industrial Waste Program (KCIW) Gold Award

2015 Top 10 Roads – Roads and Bridges Magazine

2016 WASHTO Quality of Life / Community Development Award

2016 AASHTO America's Transportation Awards Top 12 Finalist

2016 Associated General Contractors of America Alliant Build America Merit Award

2018 American Council of Engineering Companies Washington Silver Award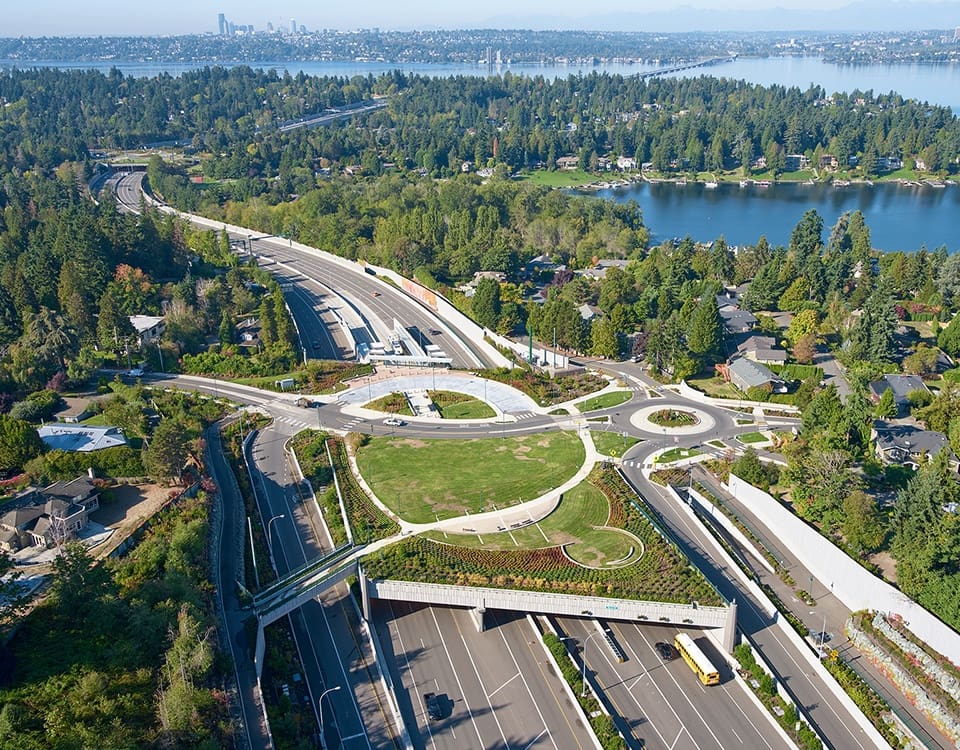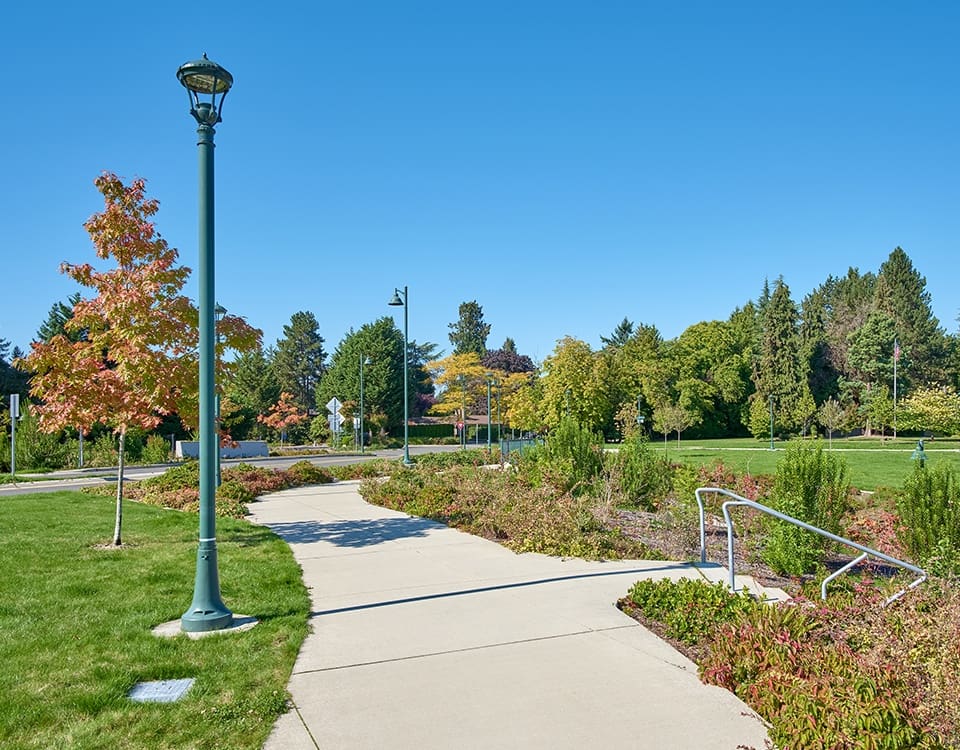 Lead designer for $365 million, 2.5-mile, 100,000 AADT urban highway improvement project to provide needed congestion relief through an integrated, multimodal operational system, as well as reconstruction of a complex urban corridor. SR 520 is a busy regional corridor that connects several communities, including Bellevue, Kirkland, and Redmond, to downtown Seattle.
Project elements include transit and high-occupancy vehicle (HOV)/managed lane improvements, four interchanges, two in-line transit stations, and three urban lids, totaling approximately 300,000 square feet. The project's unique lidded overpasses provide overcrossing connectivity, as well as unique community amenities such as open space gathering areas, ADA-accessible pedestrian and bicycle facilities, and transit-user transfer facilities.
Aiding the project's emphasis on connectivity, the design included three pedestrian bridges with lengths up to 78 feet, three pedestrian tunnels with lengths up to 280 feet, and a bike/pedestrian regional trail parallel to the highway. The project team also minimized environmental impacts to existing wetlands, improved fish passage, and restored habitat as part of the project's environmental stewardship goals.
A multiphase traffic control plan was developed to maintain existing traffic during peak hours and transit station and interchange ramp access throughout. Design of the west end of the project was coordinated to operate with the connection to the existing floating bridge, as well as to connect with the new floating bridge.