Project Info:
Location: Garden City, Kansas
Role: Prime
Owner: Garden City
Client: Garden City
Construction Cost: $5,369,471
Services:
Highway/Roadway Design
Traffic Impact Analysis/Study
Pavement Evaluation/Design
Hydraulic Analysis/Design
Stormwater/Pavement Drainage Design
Intersection Analysis/Design
Signal Design
Parking Facility Design
Final Plans, Specifications, and Estimates (PS&E)
Construction Engineering Inspection
Accelerated Schedule
Recognitions:
2013 American Council of Engineering Companies Kansas Engineering Excellence Award: Transportation
2013 American Council of Engineering Companies Kansas First Place City Public Improvement Award: 20,000 – 49,999 Population
2013 KSPE Smoky Valley Chapter Outstanding Engineering Achievement Award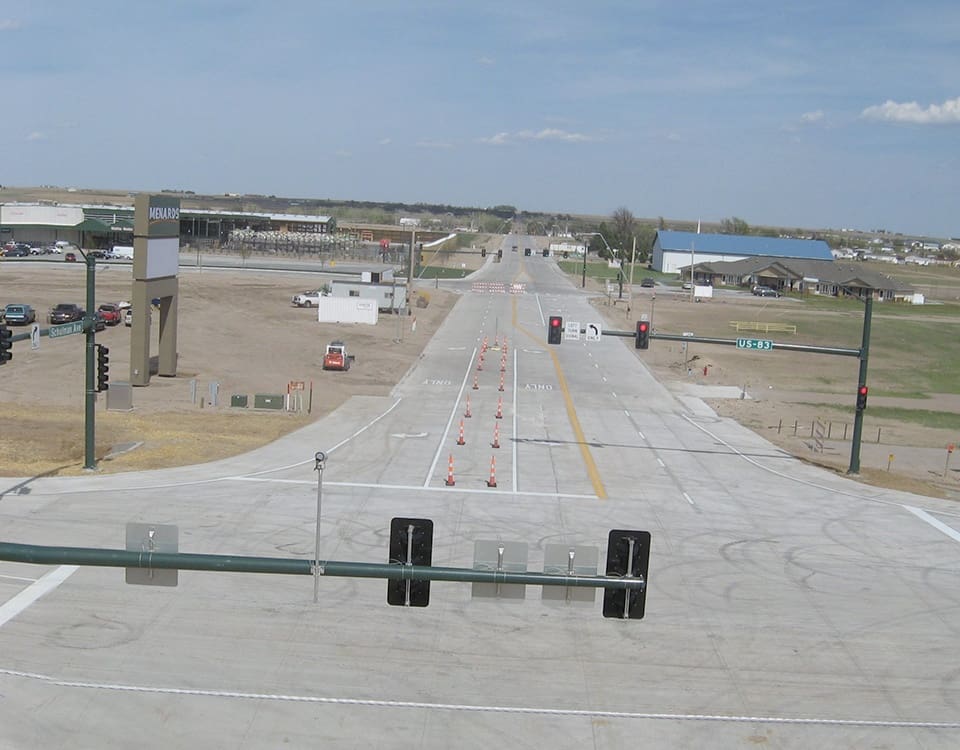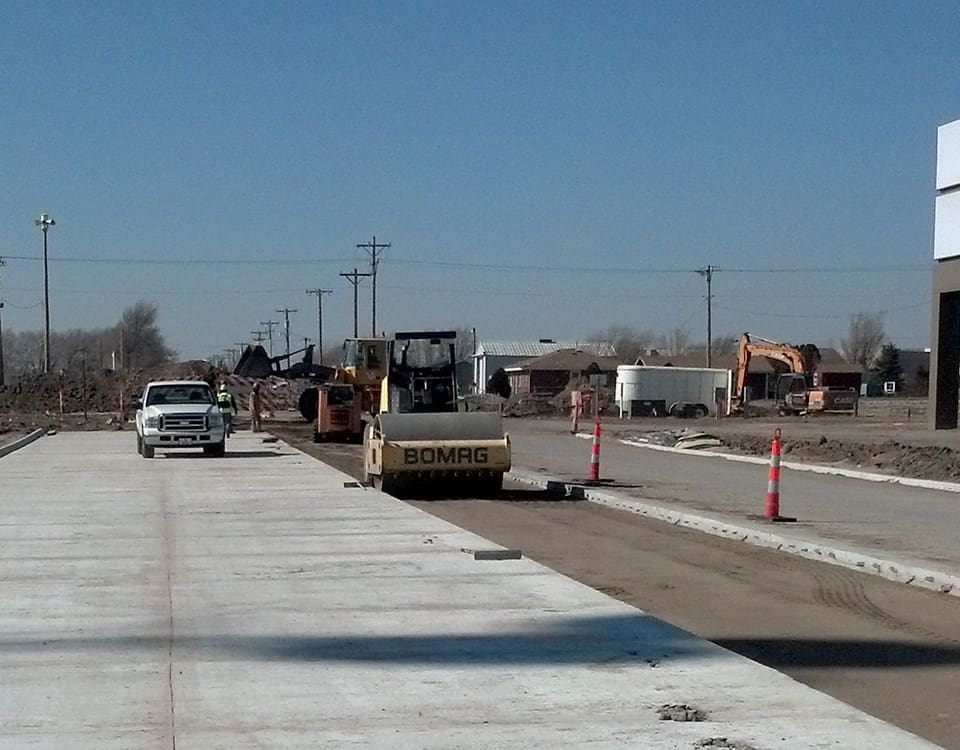 A major new retail development, likely to draw visitors from a large regional area, was planned for construction at the northeast corner of US 400 and Schulman Avenue. The City initially selected Lochner to assess the impact that the development would have on the surrounding road network. As part of this traffic impact study, Lochner made recommendations for changes in roadway capacity and signalization to maintain an acceptable level of service on the surrounding roadways.
Shortly after the study was complete, a national retailer confirmed plans to open a store in the new development. Under expedited delivery, to meet the store's opening schedule, Lochner prepared design plans for a new half-mile-long, four-lane roadway (Lareu Road); the widening of 0.5 miles of Schulman Avenue to four lanes; and the upgrade of the existing stop-controlled intersection at US 400 and Schulman Avenue to include turn lanes and traffic signals. The plans also included the addition of a right-turn lane and upgrades to the traffic signal at the northbound off-ramp of US 400 and Kansas Avenue; major storm sewer improvements, including 60-inch storm sewers, to drain the entire development area; and improvements to an existing detention pond.
The project was let in phases, with the first phase letting just three months after the notice to proceed. The first phase consisted of the construction of Lareu Road and Schulman Avenue. The second phase consisted of improvements on the state highway, including traffic signals at Lareu and Schulman, as well as a new signal at Schulman and US 400. Lochner provided construction inspection services for both phases of the project.