Project Info:
Location: Greenville, North Carolina
Role: Prime
Owner: North Carolina Department of Transportation
Client: North Carolina Department of Transportation
Construction Cost: $242,000,000
Services:
Environmental Impact Statement
NEPA Documentation
Alternatives Development and Analysis
Highway/Roadway Design
Single Point Urban Interchange (SPUI) Design
Intersection Analysis/Design
Context Sensitive Solutions
GIS Analysis/Mapping
Section 106 Consultation
Section 4(f) Evaluation
Cultural Resource Evaluation
Natural Resource Evaluation
Traffic/Transportation Analysis
Noise Analysis
Inter-Agency Coordination
Stakeholder Facilitation
Public Outreach/Involvement
Public Meeting Coordination
Public and Media Outreach Material Development
Website Development and Maintenance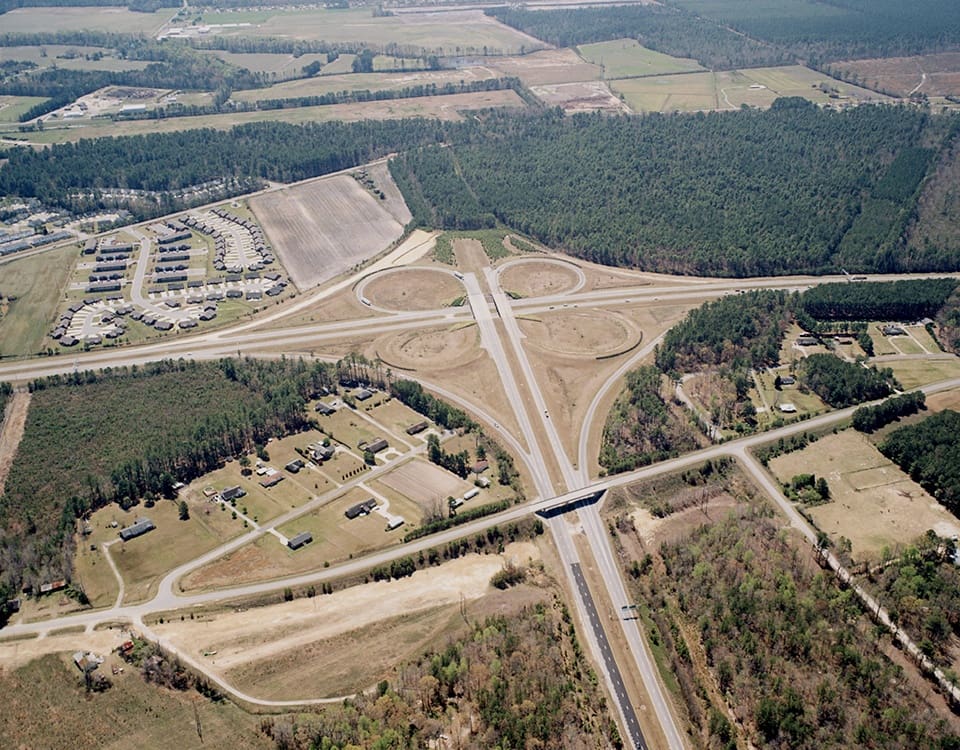 To reduce congestion and improve safety on the high-volume NC 11 and US 264 corridors, the North Carolina Department of Transportation (NCDOT) will construct 12 miles of new-location freeway as a bypass around Greenville. The bypass will stretch from US 264 west of Greenville to NC 11 south of Winterville. Lochner was responsible for the project's alternative development and analysis, preliminary engineering, and preparation of a NEPA environmental impact statement (EIS).
Lochner developed more than 20 preliminary alternatives, and three were selected for detailed study. All three alternatives involved the construction of a four-lane access-controlled freeway. Each had different potential impacts on residential properties, streams, wetlands, and the nearby Renston Rural Historic District. This project was advanced via NCDOT's then new merger process, which streamlined the NEPA and agency coordination through one centralized, multiagency merger team. Lochner liaised with members of the merger team throughout the draft EIS development and made several design changes to the proposed alternatives to comply with the requirements of different agencies.
The Least Environmentally Damaging Practicable Alternative selected by the merger team represented the greatest impact to the Renston Rural Historic District. Section 106 consultation was therefore a key task in the development of the final EIS. Lochner met extensively with property owners in the district and coordinated with NCDOT and the State Historic Preservation Office to develop mitigation measures to minimize and offset these impacts. Most significantly, a proposed interchange at NC 903 was removed, and the roadway alignment was modified. The modified alignment eliminated impacts to all contributing structures within the historic district and substantially reduced the number of acres impacted. Additionally, NCDOT agreed to use materials that would lessen visual impacts, install informational signage, and provide support for an oral history of the area. Lochner performed all the preliminary design work required to realize these mitigation measures.
Once the final EIS had been completed and Lochner's recommended alternative had been approved in the Record of Decision, Lochner assisted NCDOT with a public hearing to present the alternative to local stakeholders and respond to feedback.