Project Info:
Location: Greenville, Texas
Role: Prime
Owner: City of Greenville, Texas
Client: City of Greenville, Texas
Construction Cost: $1,400,000
Services:
Accelerated Schedule
Airport Construction Management and Observation
Airport Design Report
Airport Grading Improvements
Airport Planning/Design
Airport Taxiway Improvements
Bidding Phase Services
Construction Phasing Plan Development
Emergency Inspection/Repair
Final Plans, Specifications, and Estimates (PS&E)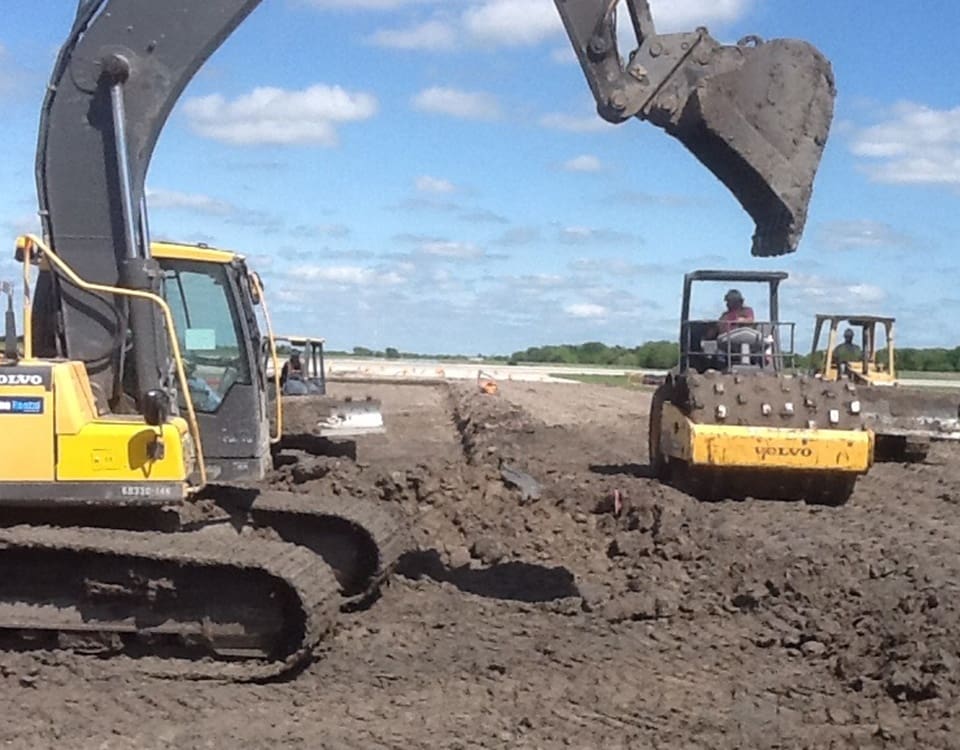 Greenville Municipal Airport–Majors Field was established as an U.S. Army Air Force training center in 1942 and retains strong military ties, particularly as the base of major U.S. military contractor L3 Communications: a cornerstone of the local economy. The airport is now City-owned and considered a general aviation airfield. Lochner has been contracted for various planning and engineering initiatives at the airport since 2006 and has recently provided expedited design and construction inspection services for a severely deteriorated taxiway.
In the expedited taxiway design project, the City had closed the eastern portion of Taxiway K, which runs between Runway 17-35 and the aircraft parking apron, after the appearance of sinkholes. This closure had substantial implications for L3 operations. Lochner commissioned investigations by a subconsultant geotechnical firm and determined the cause to be subgrade failure resulting from inadequate grading and drainage. Lochner prepared design plans for the full-depth reconstruction and regrading of a 580-foot-long section of taxiway and the regrading of the surrounding area. The new pavement section comprised 17.5 inches of concrete on a 12-inch base, with a geogrid to increase the pavement strength. As Majors Field is a single-runway airport, Lochner prepared phased construction plans in which the reconstruction of the portion of the taxiway nearest the runway—which would require runway closure—occurred during L3's regularly scheduled shutdown and therefore enabled the company's operations to continue without increased disruption. Design and construction of the first phase was completed within just 90 days of the notice to proceed. The second phase was constructed in less than 3 weeks.