Project Info:
Location: St. Petersburg, Florida
Role: Prime
Owner: Pinellas Suncoast Transit Authority
Client: Pinellas Suncoast Transit Authority
Construction Cost: $20,000,000
Services:
Bus Rapid Transit (BRT) Planning/Design
Transit Station Planning/Design
Transit Planning/Design
Station Planning/Design
State/Federal Funding Procedure Compliance
Inter‐Agency Coordination
Local Municipality Coordination
Intelligent Transportation System Planning/Design
Sustainable Design/Construction Features
Public Outreach/Involvement
Utility Coordination
Stakeholder Facilitation
Public and Media Outreach Material Development
Traffic/Transportation Analysis
Constructability Review
Pedestrian Crossing Design (At‐Grade)
Construction Support Services
Agency/Stakeholder Coordination
Scoping Process
Permitting Support
Right of Way Evaluation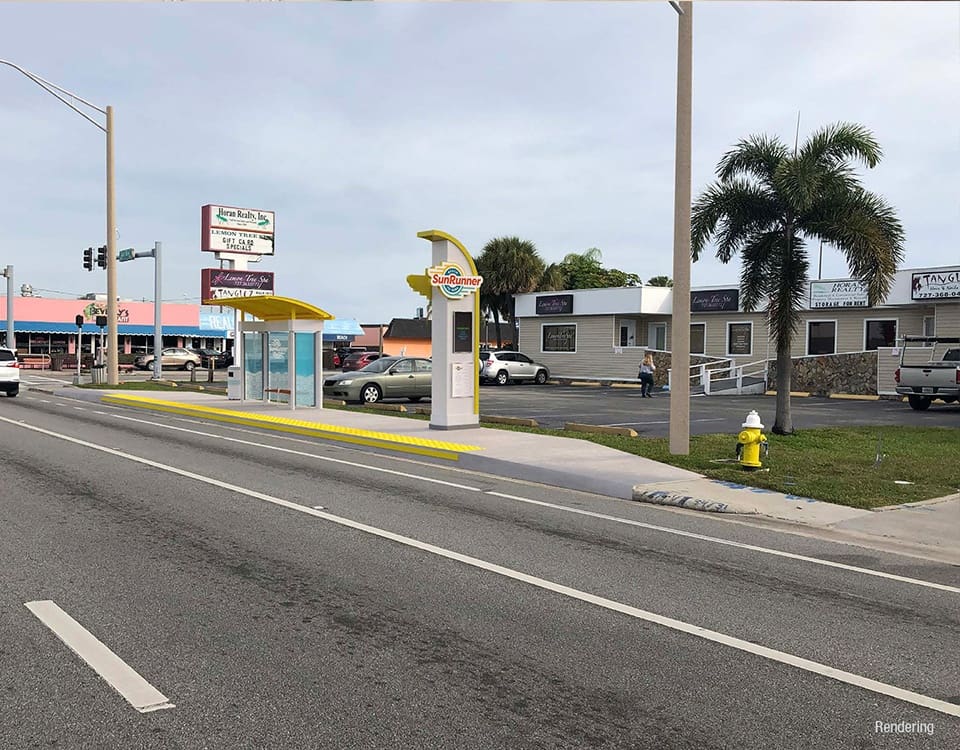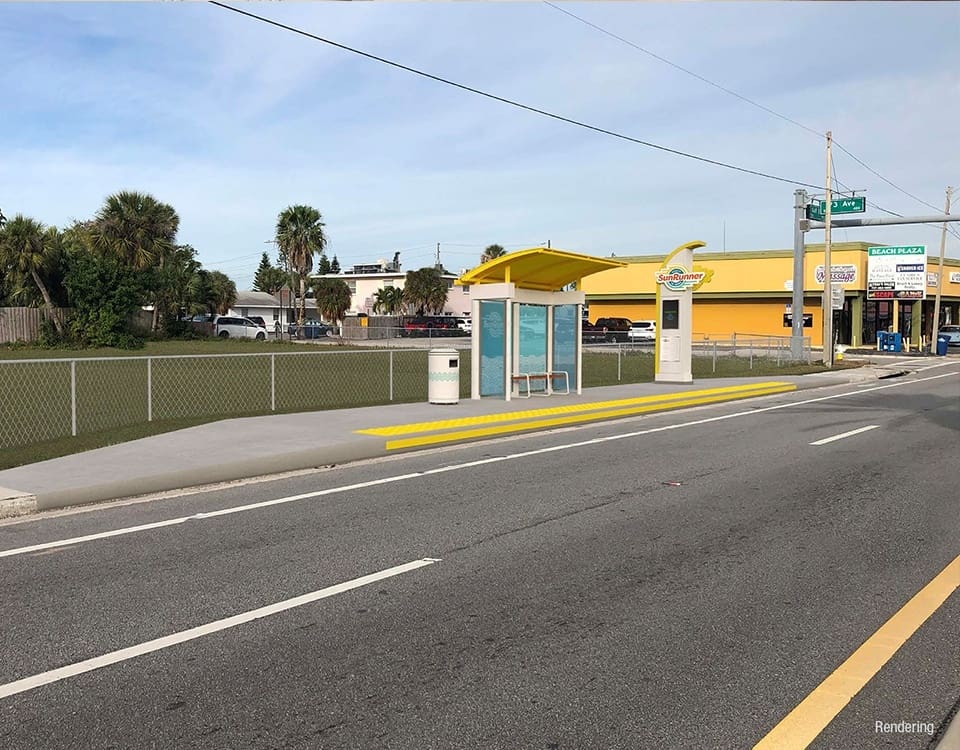 The Pinellas Suncoast Transit Authority (PSTA) has initiated a bus rapid transit (BRT) project along Central Avenue in St. Petersburg to improve corridor travel times and directly support the region's economic development initiative to provide more access to employment, shopping, education, and leisure destinations. The Central Avenue BRT line will provide a rapid transit connection between the University of South Florida and the downtown St. Petersburg Innovation District, the City of South Pasadena, and the City of St. Pete Beach. Lochner was selected to provide preliminary engineering and final design services as well as post‐design services during construction.
Transit priority treatments include the development of designated semi‐exclusive business access and transit (BAT) lanes, transit signal priority, off‐board fare collection, communications, an advanced vehicle location system, security, and all‐door level boarding, including the accommodation of bicycles on‐board. Lochner's design for the 22.7‐mile bus route includes 30 stations, each of which will have different levels of investment and amenities depending on location and projected ridership demand. While the stations are being designed to accommodate a 60‐foot articulated bus, current plans include running new 40‐foot buses with a continued assessment of ridership demand during operation. The Central Avenue BRT line is intended as a catalyst from which a Tampa Bay regional system of high‐speed transit develops.
Additionally, the Lochner team is integrating art elements into the design of the stops/stations by building off previously planned elements, such as shelter structures, railings, signage, panels, and lighting, further enhancing the aesthetics of the corridor.