Project Info:
Location: Beaumont, Texas
Role: Prime
Owner: City of Beaumont
Client: City of Beaumont
Construction Cost: $4,200,000
Services:
Airport Taxiway Improvements
Pavement Evaluation/Design
Sustainable Design/Construction Features
Stormwater/Pavement Drainage Design
Airport Grading Improvements
Airport Lighting/Signage/Marking ‐ Airside
Airport Facilities ‐ Hangar
Airport Design Report
Final Plans, Specifications, and Estimates (PS&E)
Bidding Phase Services
Construction Engineering Management
Construction Engineering Inspection
Airport Planning/Design
Airport Layout Plan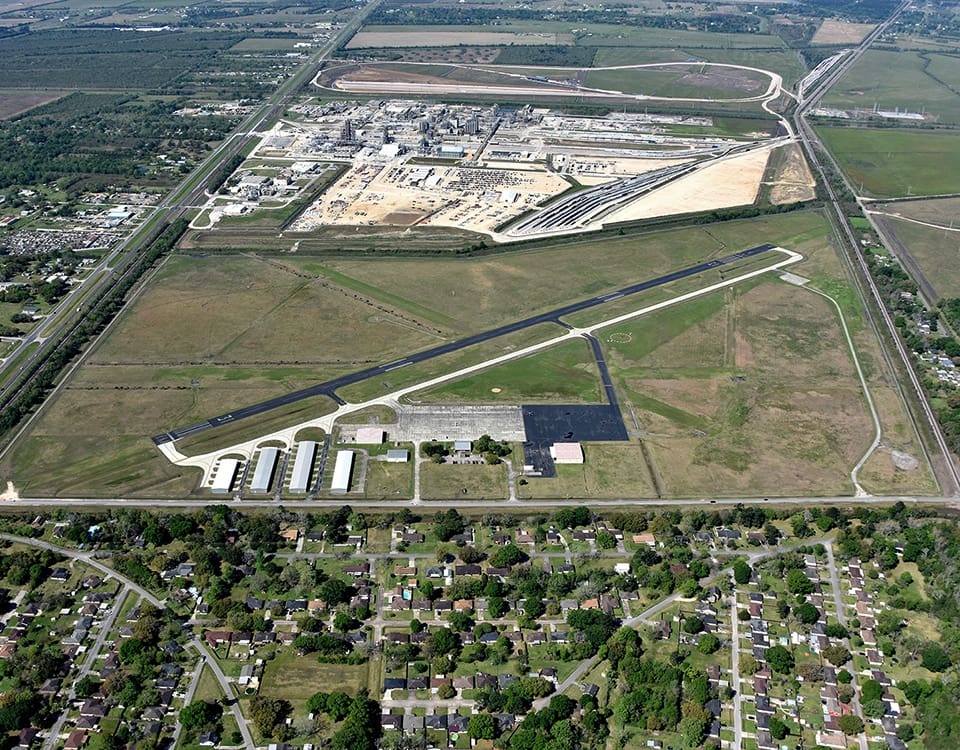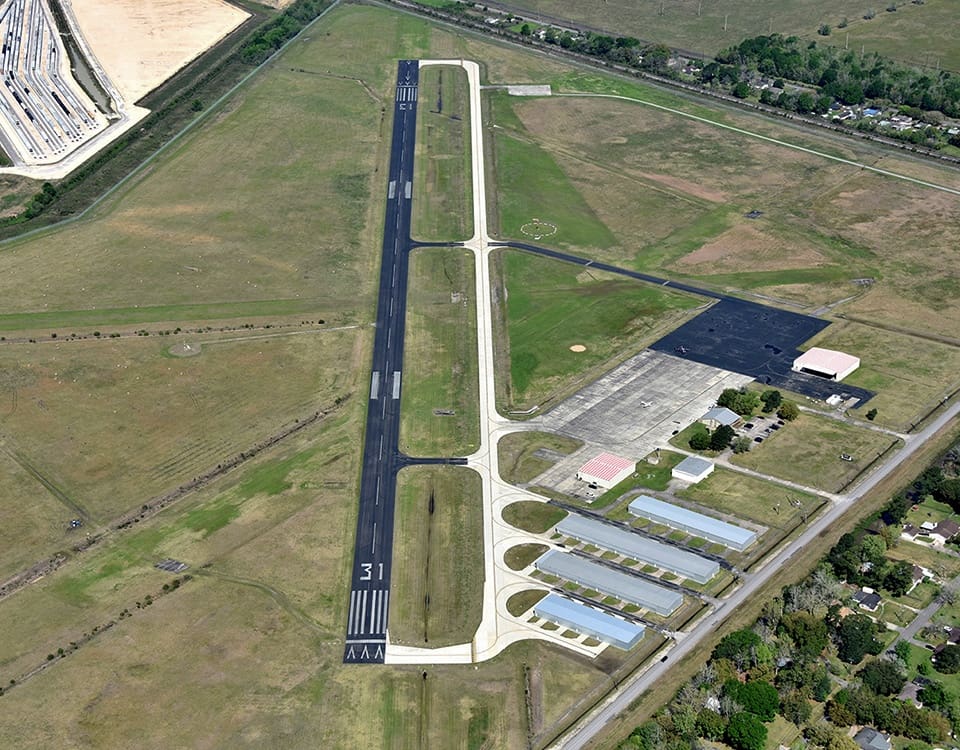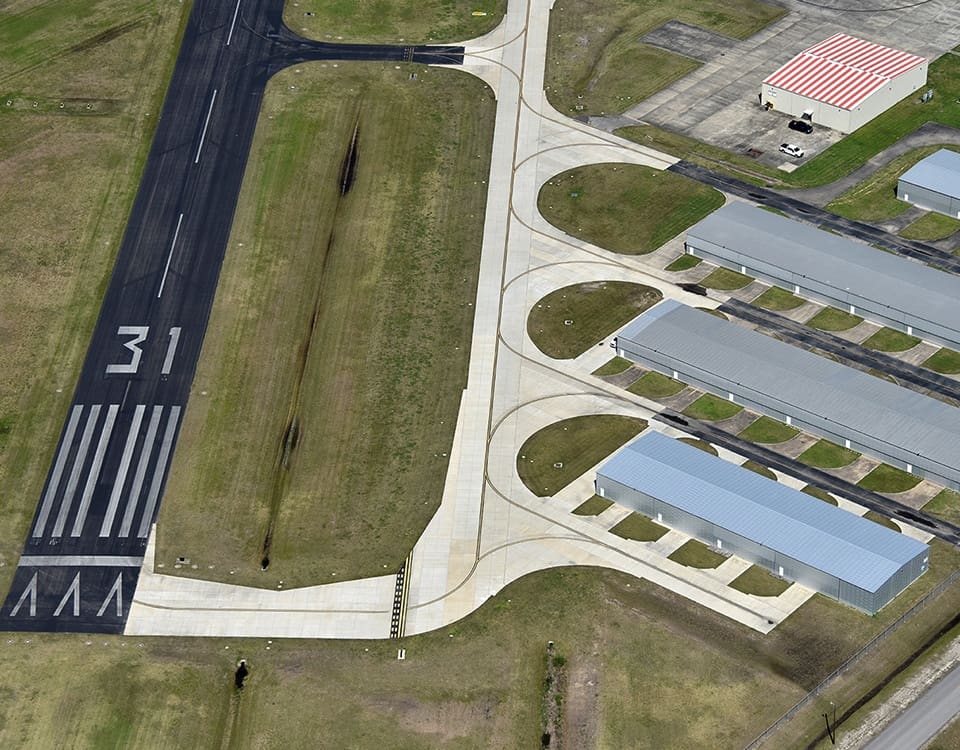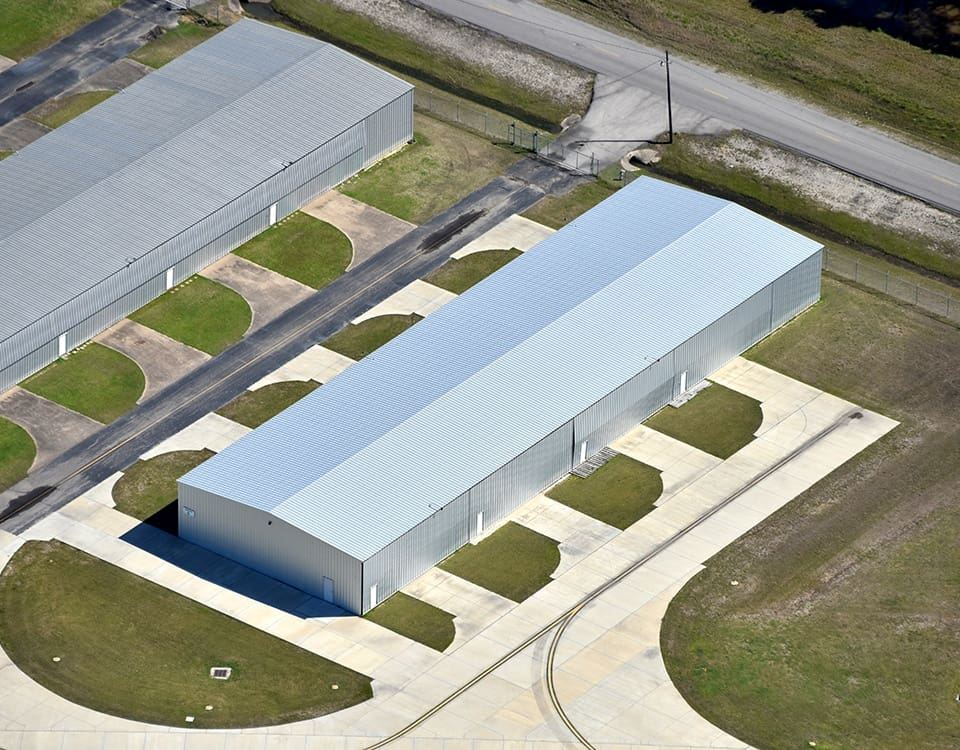 When an exploitable gas deposit was found beneath Beaumont Municipal Airport property, the City of Beaumont wanted to make use of royalty obtained through the mineral rights. The city first had to adhere to an agreement with the Federal Aviation Administration (FAA) to prepare an airport development plan update as well as to design and construct the short‐term capital improvements recommended in this document. The City of Beaumont hired Lochner to provide planning, design, bidding support, and construction administration and observation services, all under separate contracts.
In the airport development plan update, Lochner evaluated the distance between Runway 17‐35 and the existing Parallel Taxiway A and found the runway‐taxiway separation to be non‐compliant to current FAA design standards. Lochner addressed this issue by relocating the entire 4,000‐ by 35‐foot taxiway 40 feet to the east. The new parallel taxiway was designed using concrete to increase the service life of the taxiway and reduce maintenance requirements.
The design also included an eight‐unit nested T‐hangar with hangar access taxiway to the south and a 12,500‐square‐foot box hangar with a 2,500‐square‐foot office building slightly north of the existing terminal building. Additionally, Lochner designed a self‐serve fueling facility capable of pumping both AVGAS and JET‐A fuel, enabling both piston and jet aircrafts to buy fuel at a card reader without assistance.
Once design was complete, Lochner oversaw the construction of the new parallel taxiway and the T‐hangar. The box hangar and office area will be constructed once a tenant is identified, and the fueling facility will be built at a later date.